Final Conference: Towards mastering the challenges of the international classroom
The Final Conference of the IntlUni Erasmus Academic Network will be held at the Parlement bruxellois in Brussels on 24 September 2015.
2015.06.10 | Mette Kastberg Lillemose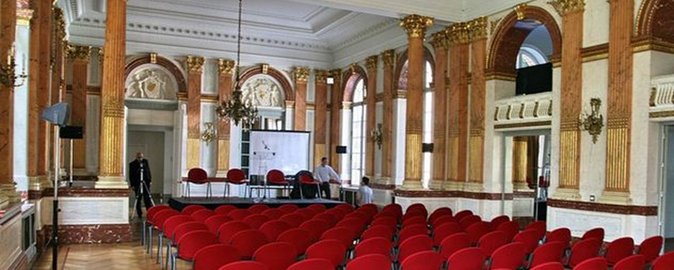 The IntlUni Erasmus Academic Network
In the past three years, IntlUni has addressed the challenges of the multilingual and multicultural learning space, that is, the international classroom. At the Conference, the final outcomes of the project – the IntlUni Principles for quality teaching and learning in the multilingual and multicultural learning space with Illustrative samples and the IntlUni Recommendations will be presented and discussed with higher education stakeholders.
We are very much looking forward to presenting the final outcomes of IntlUni to external stakeholders and to decision makers and colleagues in our own institutions. I think we can be proud of what we have been able to achieve; at the conference we will offer a picture of the current situation in the multilingual and multicultural classroom of European Higher Education Institutions and will present our recommendations for how the quality of teaching and learning in that classroom may be improved in future, says Karen M. Lauridsen.
Conference Programme
The programme for the Conference comprises presentations of the IntlUni Principles and Recommendations to which invited speakers and panelists – experts, HEI leaders and representatives of European associations – will respond in different panels.
The IntlUni Recommendations will be targeted (primarily) at the institutional level (higher education institutions) and at the European level – associations, the European Commission and other stakeholders in the Bologna Process. This is also why we will have the panels of university leaders and European associations responding to the outcomes at the conference.
The final version of the IntlUni documents will be posted on the IntlUni website at the time of the conference.
The Conference is organized in close cooperation with KU Leuven, one of our local IntlUni partner institution in Brussels, and we greatly appreciate all the help and assistance that the IntlUni project has received from members of staff at KU Leuven in the preparations for the conference.
Further information about the IntlUni project may be found on the IntlUni website or at our Facebook and Twitter profiles.
Conference