IntlUni presented at international conferences
IntlUni Coordinator Karen M. Lauridsen has recently presented IntlUni at three international conferences:
2013.06.14 | Mette Kastberg Lillemose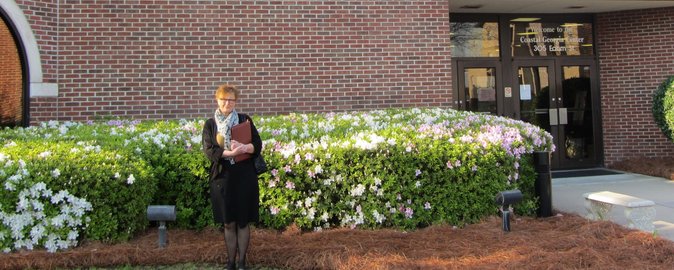 The SoTL Commons. A Conference for the Scholarship of Teaching and Learning. Savannah, GA, USA – 27 March 2013. ICLHE 2013 Integrating Content and Language in Higher Education. Maastricht, NL – 12 April 2013. See the presentation here
Most recently, she gave a presentation at ACA's 20th Anniversary Conference in the Hague on 11 June 2013.
International mobility and internationalisation
The event was co-organised by ACA and Nuffic and revisited two of ACA's core themes: International mobility and internationalisation. Where do we stand, where are we heading? In the presentations and workshops, contributors looked back at past trends and illuminated future developments in international higher education.
You find the whole programme here
IntlUni Coordinator Karen M. Lauridsen says that 'the ACA conference was a great opportunity for me to disseminate information about the aims and the first results of IntlUni to a very relevant community of stakeholders – and to renew contacts with colleagues in the internationalization of higher education.
- There is no doubt that our Erasmus Academic Network can make a difference and contribute to Europe 2020 and the Bologna process towards 2020.  The IntlUni Network fits right into the current discussions about the quality of internationalisation and about internationalisation at home.
Partners mention IntlUni across Europe  
The IntlUni secretariat in Aarhus would like to thank all the IntlUni partners for attending conferences across Europe and for representing and disseminating information about IntlUni on those occassions. This is much appreciated.
Anyone else who is interested in following IntlUni closely, is invited to sign up for our Newsletter and thereby become a member of our Outer Circle here.
The IntlUni project is scheduled to run over the next couple of years ending with a final conference in Brussels in September 2015.
Conference